My First Japanese Hiragana Book is an Amazon #1 Japanese learning picture book for little ones to teach them ALL Hiragana letters.
I just published the Hiragana learning book for young kids, "My first Japanese Hiragana Book."
Thank you so much for those who have already purchased it.
Thanks to you, this little book got took multiple #1s ?on Amazon U.S. and U.K. ?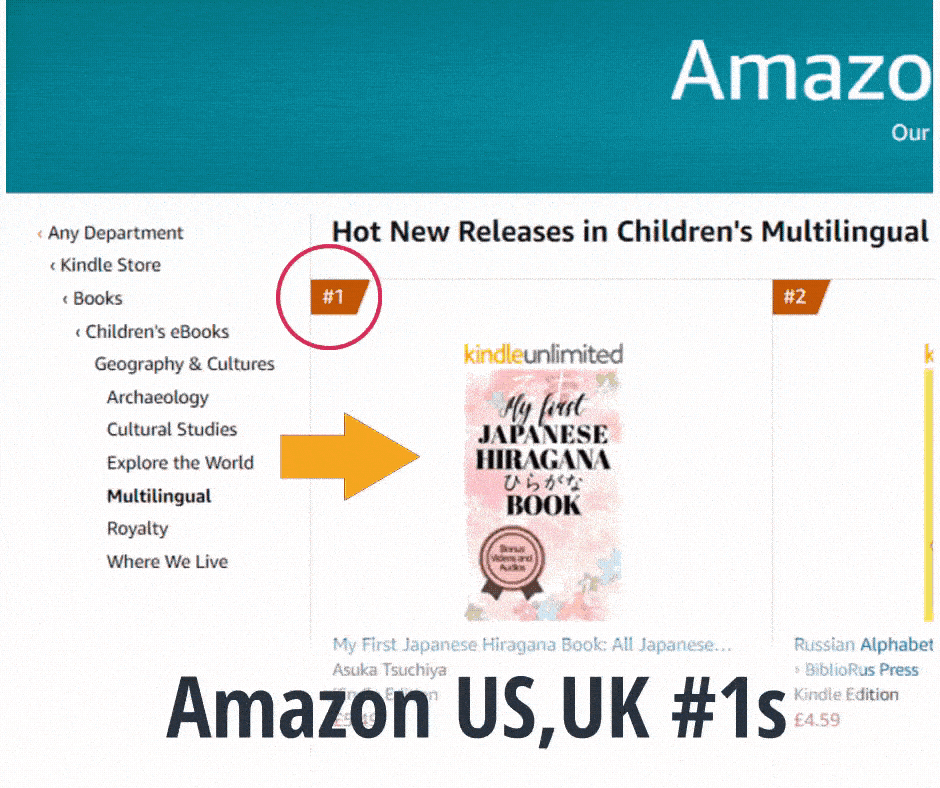 The special introductory price will expire on Sunday, 15th November.
I created this "My first Japanese Book" series based on your feedback.
Many parents would like to teach Japanese to their kids but it's difficult to find good quality learning materials.
I totally agree.
I gave birth and have been raising my fantastic kids in the UK.
I started teaching Japanese to them from Day 1 of their life.
Even though I'm a psychologist and Japanese educator, I found it a very difficult task to raise kids as a Japanese speaker!
Based on your tremendous feedback and my personal experience, I decided to publish the Japanese learning book series for little ones.
The first of the "My First Japanese" series is all about Hiragana!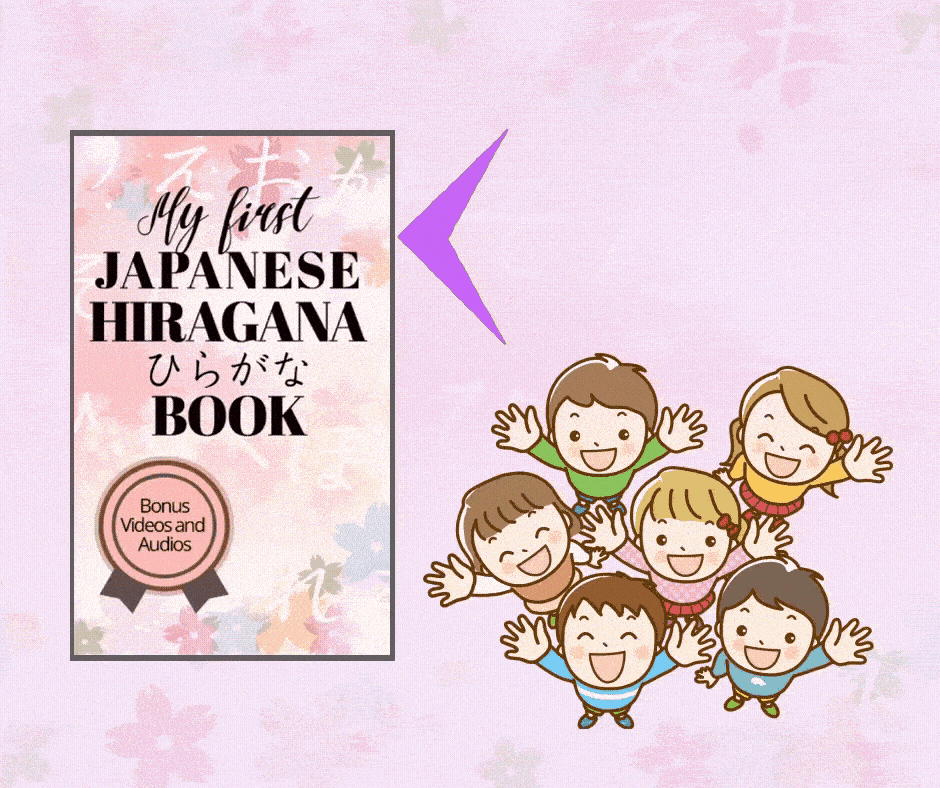 I've noticed that many kids learn only Basic Hiragana letters and find it difficult to read Japanese text.
So with this book, your kids can read ALL Hiragana letters!
With this book, your little one can:
Learn ALL Hiragana letters, including Dakuon (ex.が), Handakuon (ex. ぴ)、Yōon (ex.りゃ), and even Sokuon (small つ), so your kids can read all letters perfectly!
Understand Correct Stroke orders on basic Hiragana letters so your kids can write correctly!
Memorize Related words with a clear picture and English meaning to build your kids' Japanese vocabulary!
See all the Hiragana written in the National Standard Font used in all schools in Japan to teach the Japanese language to kids, so your kids can memorize each letter's ideal shape.
Receive the Special Audio and Video Gifts, exclusive to the readers of this book, so your kids can learn how to pronounce Japanese correctly.
Now it's a great time to let your kids learn Japanese Hiragana!
Don't miss the chance to get the book at a bargain price.
Click HERE and get it at your local Amazon!
(Maybe it's a fantastic Christmas present? ?)