Japanese for Babies
Are you interested in Japanese for Babies but don't know how to start?
Yes, you know your baby has enormous potential. You don't want to miss this precious time in your baby's life. You want to start right away to support your baby to be a Japanese speaking bilingual.
But it can also be overwhelming when you think about how to support your baby better. There are so many options on the market.
Personally, I was also one of the confused parents. I made lots of mistakes and wasted so many time and energy (and money).
Through this personal experience and also my knowledge as a psychologist, I show you the very simple but effective steps you can follow to teach Japanese to your baby. No more worries!
How to Teach Japanese to Your Baby:
Step 1 Learning Environment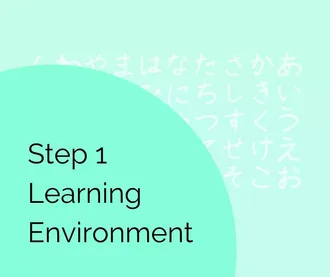 First thing you need to do is a setup learning environment.
What is the learning environment?
A learning environment is a place your baby learns, in most cases, your home.
As we absorb an enormous amount of information through our surroundings, providing a good-quality, and stimulating learning environment is the key to success to teach Japanese to your baby.
You don't have to run a big DIY project. Just pinning a simple Hiragana poster on a wall for baby to look at is a fantastic start.
You can change the poster regularly to give an exciting stimulation for your baby.
Step 2 Simple curriculum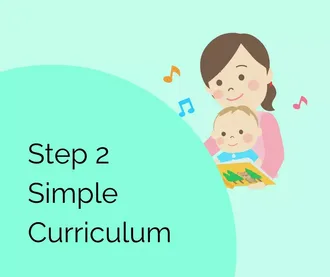 Next thing to consider is a curriculum.
Curriculum means an academic content taught in a particular time flame.
Without a curriculum, your Japanese teaching may lose a direction, and not good enough to develop your baby's skills.
But a curriculum for your baby should not be complicated or over-loaded. The simpler, the better.
Here, I suggest a very simple curriculum.
In one week, you introduce:
At least one book reading.
At least one Japanese children song singing
At least five words, which are related to each other
That's it! It's as simple as that!
Remember, babies love repetition, so don't change items too frequently. As long as your baby is happy, you can repeat the same things again and again in one week.
And in the next week, you can change.
I created a simple curriculum planner to teach Japanese to your child. If you are interested in it, you can download it.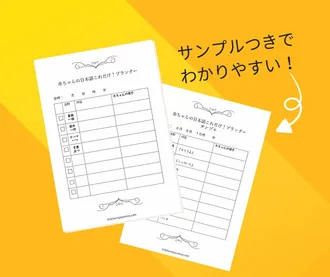 Step 3 Conversation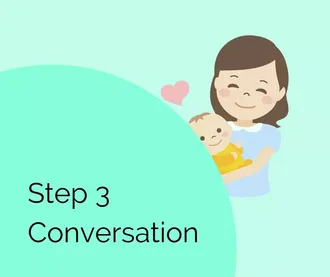 And, of course, conversation!
If you are a fluent Japanese speaker, Congratulations! Speak Japanese as often as you can. Your baby definitely loves it.
If you are not, no worries. Even if you speak little, it's better than nothing!
Start from some simple daily greetings, such as "Ohayoo" or "Oyasumi". And you can gradually increase the variety.
I'm pretty sure that once you talk to your baby in Japanese, you will be motivated to improve your own Japanese skills!
Now You Are Ready to Teach Japanese to Your Baby!
I know the life with a baby (or babies) is precious but also tiring.
To support your baby's learning, you don't have to pursue complicated methods.
Just follow these simple three steps and laid a good foundation of Japanese learning for your baby!